Our shipping line of the week puts the spotlight on Taiwan. This state is currently making international news after China's diplomatic offensive aimed at cutting Taiwan's historic links with the Solomon Islands and Kiribati and taking over major protected navigational zones in the Pacific.
We have already expressed concern in our series of articles on the future of container shipping about the risk that China will put Taiwan under heavy pressure, of the kind it is already exercising over Hong Kong. This is clearly the case now, as is demonstrated by the break in diplomatic relations between Taiwan and the Solomon Islands and Kiribati. This situation does not augur well for the future.
The Taiwanese government is well aware that the vice is closing on it. It is recognised by only 15 states at international level, of which only one in Europe (the Vatican!). The future of Taiwan, over which China constantly claims sovereignty, represents a high risk of becoming a "second front" for the American naval fleet, which is already heavily engaged in the Iranian crisis. For at stake is the navigation of merchant and navy ships in the corridor between Taiwan and China.
A strategic area
A Bay of Pigs-style scenario, following friction of varying degrees of gravity between ships in the zone, looks unfortunately very probable in the event that the Chinese state resorts to more physical intervention. The Americans risk therefore being dragged into a very hazardous process in the zone.
Europe looks to be relatively absent from this problematic situation which, in terms of access and merchant shipping routes, is at least as stark as the Strait of Ormuz. For the moment, freight rates in Rotterdam are showing a slight fall.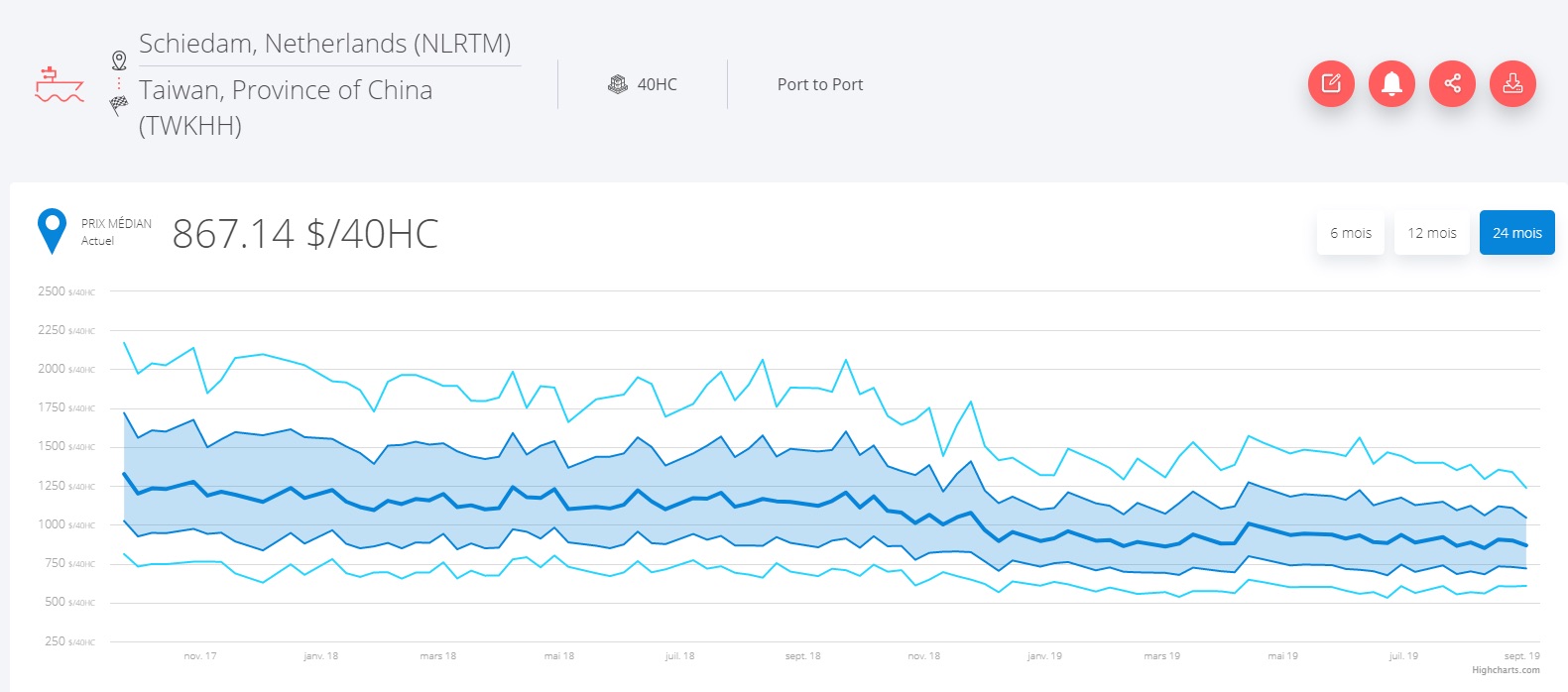 Evolution of the ocean freight rates between Rotterdam and Kaoshiung - Source : Upply
Photo: Visualization of the 7th container terminal at the Port of Kaoshiung. It will be completed in June 2022 (phase 1) and June 2023 (phase 2).