In the thick of the pandemic the average price of road freight transport in Europe in the second quarter of 2020 reached its lowest level since the 1st quarter of 2018.
The road freight rate in Europe averaged € 1,083 in the first quarter of 2020, according to the latest European Road Freight Rate Benchmark published by Upply and Transport Intelligence (Ti), based on data collected on 36 of the main European international lanes. This represents a decrease of 0.3% quarter-on-quarter and of 1.8% year-on-year, with the average freight rate falling to its lowest level since the 1st quarter of 2018. However, some markets are doing better than others. This is particularly the case with the Germany-Poland lanes, which are on the rise. It has to be said that these two economies are showing considerable resistance to the Covid-19 crisis.
The average price per kilometer stands at €1.58, also down 0.3% from the previous quarter.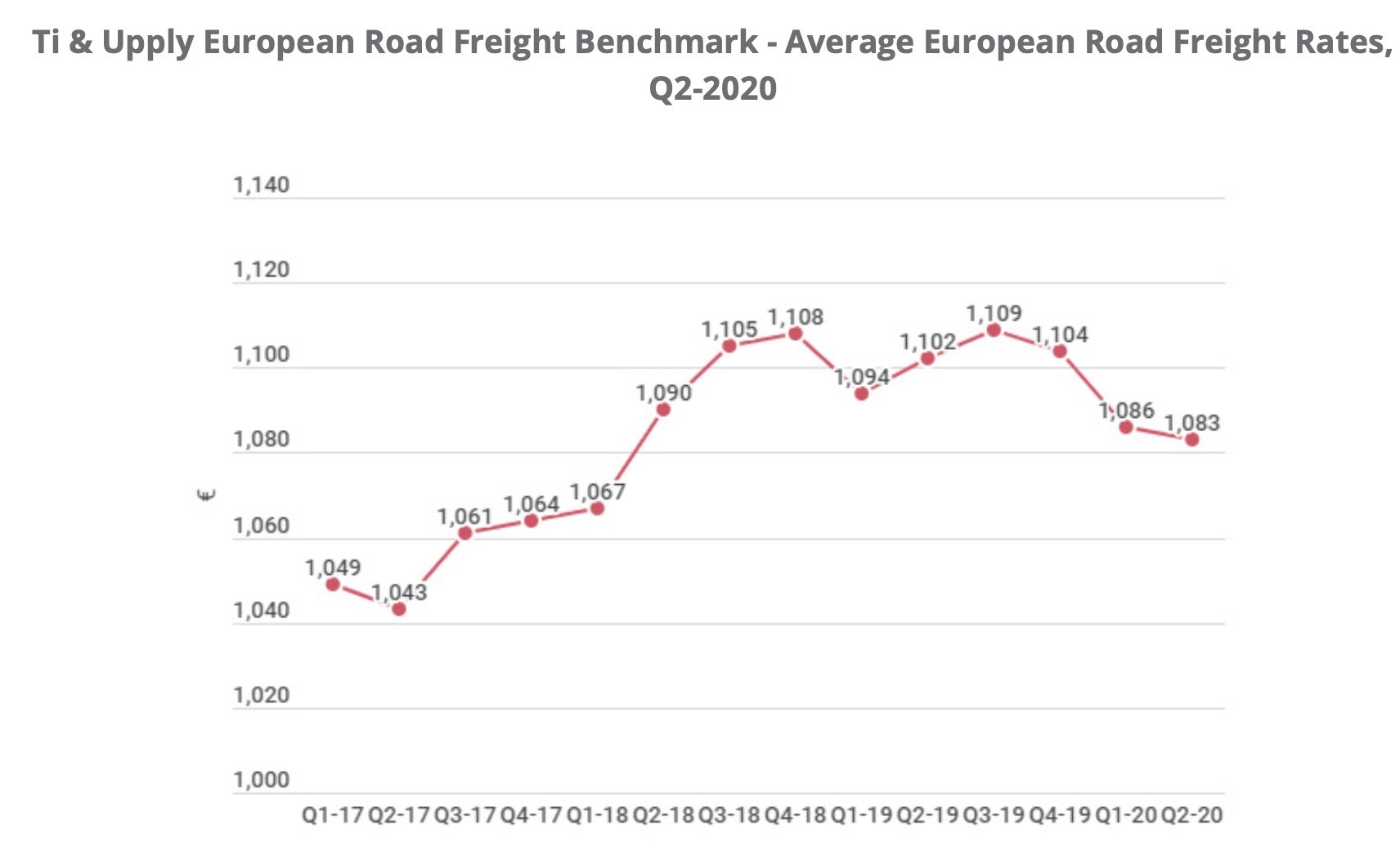 NB : The Covid-19 epidemic and its impact on the level of activity have made data collection more complex in the 2nd quarter of 2020. Freight rates quoted may be subject to amendment when new data for this period becomes available.
Capacity management
During this second quarter, road transport has obviously been hit hard by the effects of the Covid-19 pandemic. The virtual paralysis of the economy, with numerous factories and stores closing down, resulted in a severe drop in volumes and mechanically, a high level of available capacity. Despite being helped by the reduction in fuel prices, carriers have also faced an increase in certain operating costs, due to factors such as congestion at borders or the need to equip their employees with personal protective equipment.
In this context, one would have expected a real collapse in prices. However, carriers have shown a certain maturity in capacity management. "In normal times, a sharp fall in demand ought to lead to a sharp fall in rates, but operators have managed to control supply effectively and factor the additional operational complexities into the pricing of road freight on a Europe-wide level," believes Andy Ralls, Quantitative Analyst at Transport Intelligence.
Towards an increase in demand
Subject to further changes in the health situation, road transport prices in Europe may have reached their low point. "Our forecasting tools anticipate an increase of the demand for road transportation in Q3 and Q4 leading to a stabilization or even an increase of market rates on our current watched trends here at Upply", indicates Thomas Larrieu, Upply's Chief Data Officer,