This week, we are looking at ocean freight rate trends between Qingdao and Piraeus, a trade we can almost describe as 100% Chinese, taking account of China's investment in the Greek port. Upply's data base shows a sharp rate reduction.
Over the last 10 years, Chinese investment has played an active role in improving efficiency at terminals in the port of Piraeus and reinvigorating transhipment activity.
This port which links the "East Med/Black Sea" and the "West Med" is China's southern port of entry to the European Union. It is also a forward base for the new "penetrating" bridgehead planned in Trieste as a maritime alternative to the continental Silk Road.
Import rates from Asia to Europe are under heavy pressure at the moment, with highly attractive offers from China, available locally on the CIF market, and major overcapacity, even in the Mediterranean, and all that in a lacklustre market.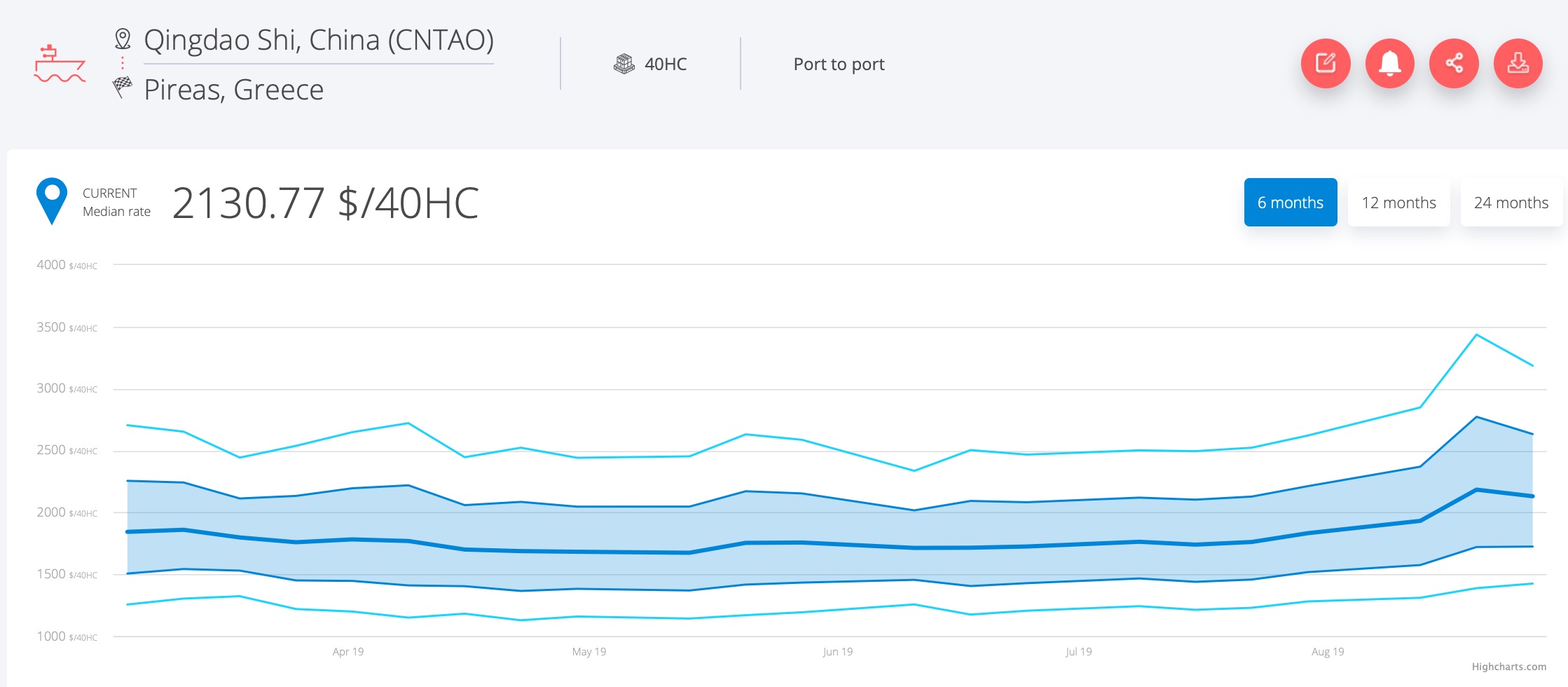 Photo: @APM Terminals