Road transport prices in France rose very slightly in August 2021 up 0.1%, according to our Upply Freight Index for French Road Transport, in the context of a fourth wave of the pandemic. The margins for carriers continue their erosion.
In August 2021, the health situation had still not improved in France: the peak of Covid contamination was reached around the middle of the month. However, the fourth wave of the epidemic has been contained with the expansion of vaccination coverage which lessened the impact on the economy. Overall activity has therefore continued to grow, to come close to its pre-crisis level: between -1% and -0.5% compared to the fourth quarter of 2019, against around -30% in April 2020 (first wave), -7% in November 2021 (second wave), and -6% in April 2021 (third wave).
Road transport prices in France increased only slightly: + 0.1% in August compared to July, reveals our Upply Freight Index for French Road Transport. Year-on-year, they are up 2.1 percent, compared to last month's rise of 3.1 percent. A contraction in inflation therefore seems to be emerging in French road freight transport, it's as if prices have encountered a glass ceiling that we at Upply calculate to be €1.43/km.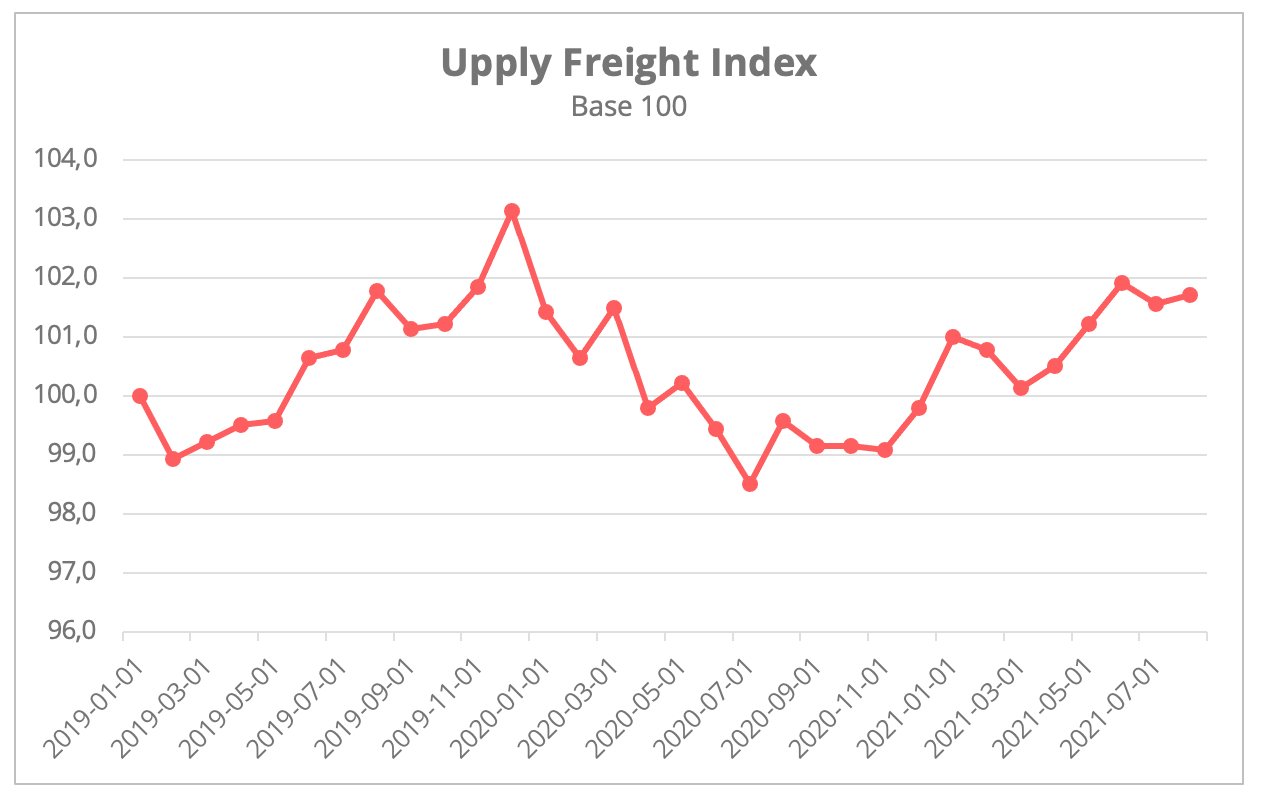 Source : Upply
MORE INFORMATION