China has begun to revive its industrial activity but European and North American markets are paralyzed by the coronavirus epidemic. In this situation, the intra-Asia trades have turned out to be a growth market for shipping services.
Since the start of the post Covid-19 industrial revival in China, we have seen freight rates take an upward direction for port to port transport between Shanghai and Busan for 40' HC dry containers, including THCL and TCHD.
The intra-Asia trades are characterized by capillary-style services operated by relatively small ships of about 5,000 teu. The market is a reactive one, which is sensitive to spot market movements but little exposed to long-term contracts, unlike the long-distance East-West markets.
Faced with the spread of Covid-19 in Europe and on the American continent, we are clearly seeing the Chinese economy turn massively towards neighboring intra-Asia markets and its own domestic market. The returns are more rapid and the logistical risks much reduced against the background of the current sharp slowdown in orders from the European and American retail sectors.
This inflow flow of orders, for services which have not yet been generally strengthened, is helping for now to maintain freight rates at current levels, as is shown by our Upply data. This trend should normally continue during the next two months as large-scale cancellations of departures for Europe and the United States continue.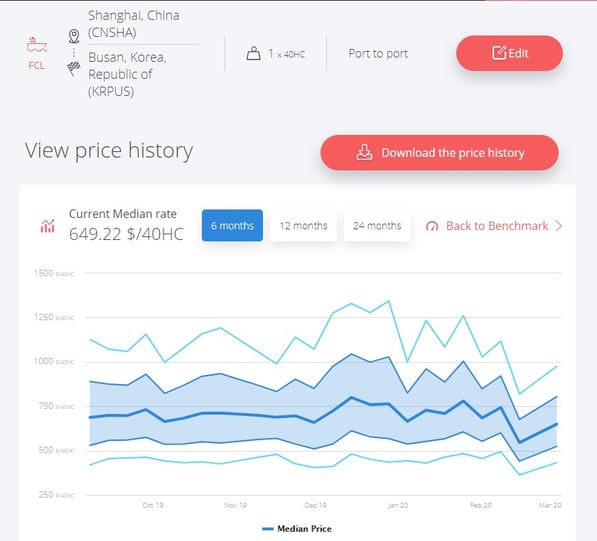 Source : Upply