Every week, Upply is giving you an outlook on the news that matters in the Supply Chain world. This week: EU negotiations on Mobility package, Brexit at stake and a new stage in the China-US trade war.
European Mobility Package on the hold: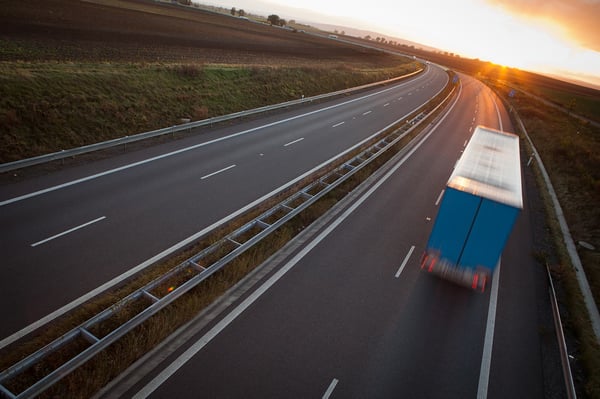 On Thursday January 10th, Discussions on « mobility package » within the Transport Commission of the European Parliament have not reached an overall consensus. Only amendments on cabotage rules have been adopted.
The other proposals, including resting time and posting of drivers have been rejected. As Romania has endorsed the presidency of EU for 6 months and the European elections come in May 2019, it is very unlikely that the 3 Million European truck drivers see any major decision in the near future.
China-U.S trade war: new wave of mid-level discussions
On last Wednesday (January 9th), the first face-to-face negotiation between China and U.S since the meeting between Trump and Xi in Argentina in last December was concluded. Optimistic attitude has been expressed from both sides.
According to both sides' statement, this mid-level official negotiation addressed trade and structural problems, such as intellectual property, technology transfer, and tariff barriers.
This round of mid-level official negotiation functions is a preparation for the future high-level official negotiation. So far, the details for the next round's negotiation remain unknown. For this coming week, some signals from both sides can be expected through official statements or policies. These signals will serve as important indicators for the direction of the trade negotiation.
Brexit's no deal option at its maximum:
The crushing debate held on Tuesday within the House of Commons resulted in the rejection of Theresa May's deal.
Preparations on freight have been made in case of the traffic congestion under a no-deal Brexit. Last December, the UK government administered 103 million pounds worth of contracts with three ferry companies to enhance the freight capacity. Last week, Eurotunnel, connecting France and UK, has announced it will provide additional freight services and plans to build an extra terminal. In the meantime, increased political uncertainties should be expected.
After the deal has failed to pass on Tuesday, the Labour Party is pushing for the no-confidence motion on Theresa May, which may trigger a general election. The increased political uncertainties will further disrupt the trade and shipping between the UK and the European continent.