The price of ocean transport between Le Havre and New York is holding up despite the sharp drop in demand for wine and spirit exports to the United States since the month of October. But the situation is unlikely to last.
On the back of a record 2019 in the trans-Atlantic trades, ships are still leaving port on the Le Havre-New York fully loaded, enabling freight rates to stay relatively level. This performance is all the more remarkable for the fact that a certain number of adverse winds are blowing over the market.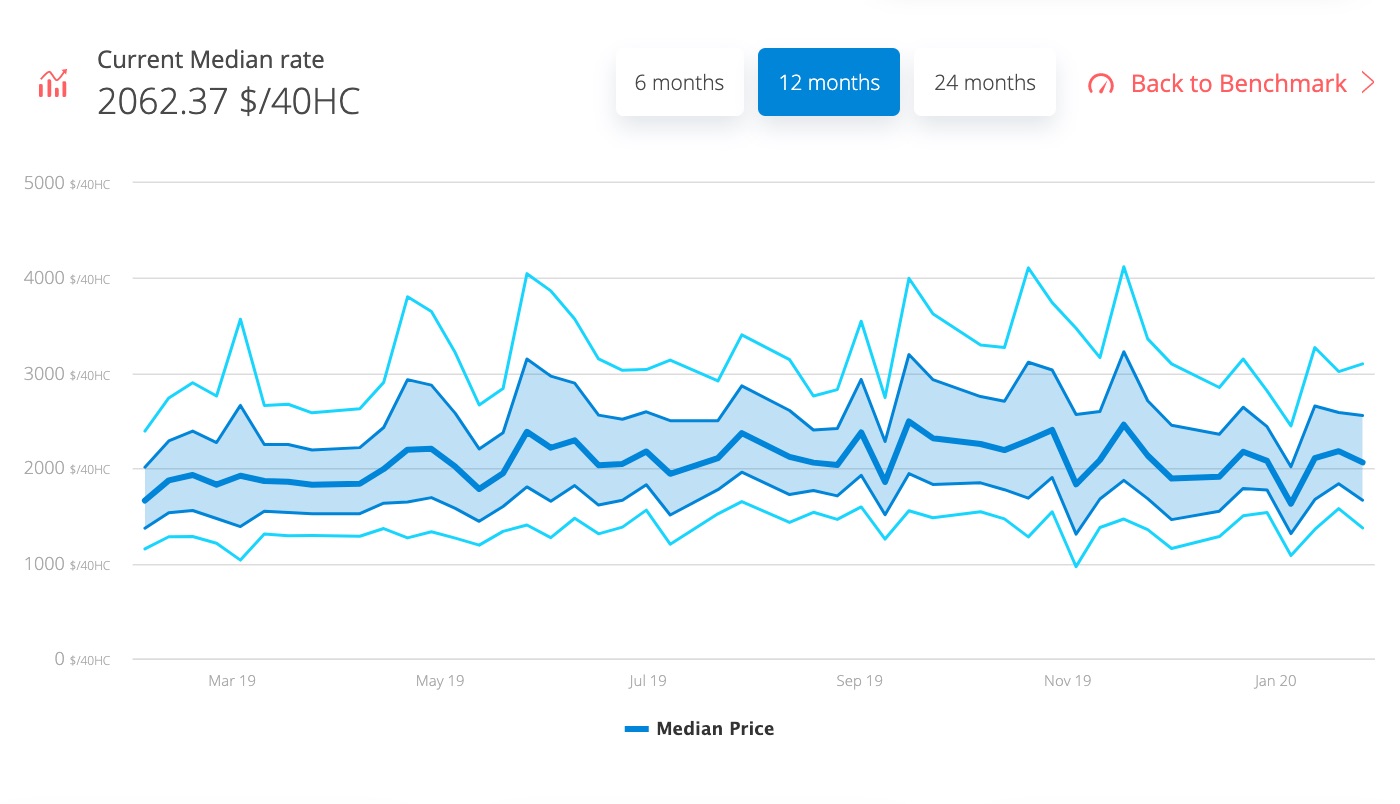 Source : Historical View Upply
Headwinds
Firstly, French wine and spirit exports have collapsed since the month of October as a result of the additional customs duties imposed on certain European goods by the United States. Secondly, French exporters are being seriously impacted by the strikes which have been affecting French ports since early December. The operational constraints which have resulted have diverted talk from price to the search for solutions. At extra cost to themselves, exporters have gone off, when necessary, to look for departures from Benelux ports instead of Le Havre.
One can suppose that the reduction in shipping capacity from Le Havre to the United States has turned out greater in the end than the fall in volumes, which would explain why current freight rates are holding up.
A reversing trend
This secondary issue is, therefore, delaying the impact of the contraction in the wine and spirts market. The trend is unlikely to last, however. Given the size of the sector, the fall in wine and spirit volumes will sooner or later start to exert its unrelenting pressure on freight rates. There is no replacement merchandise capable of providing the same performance, which is exactly the effect the Trump administration wanted in imposing higher taxes on goods coming into the United States.
Another point to watch out for in the longer term is the post-Brexit realignment, which is likely to result in particularly favorable trade deals being struck between the United Kingdom and the United States. A substantial share of French wines and spirits risks being physically and fiscally re-routed through British ports if we are not careful…