After having laid down the general framework for the Incoterms 2020 amending, then having analyzed the E category, we continue our series with the F category.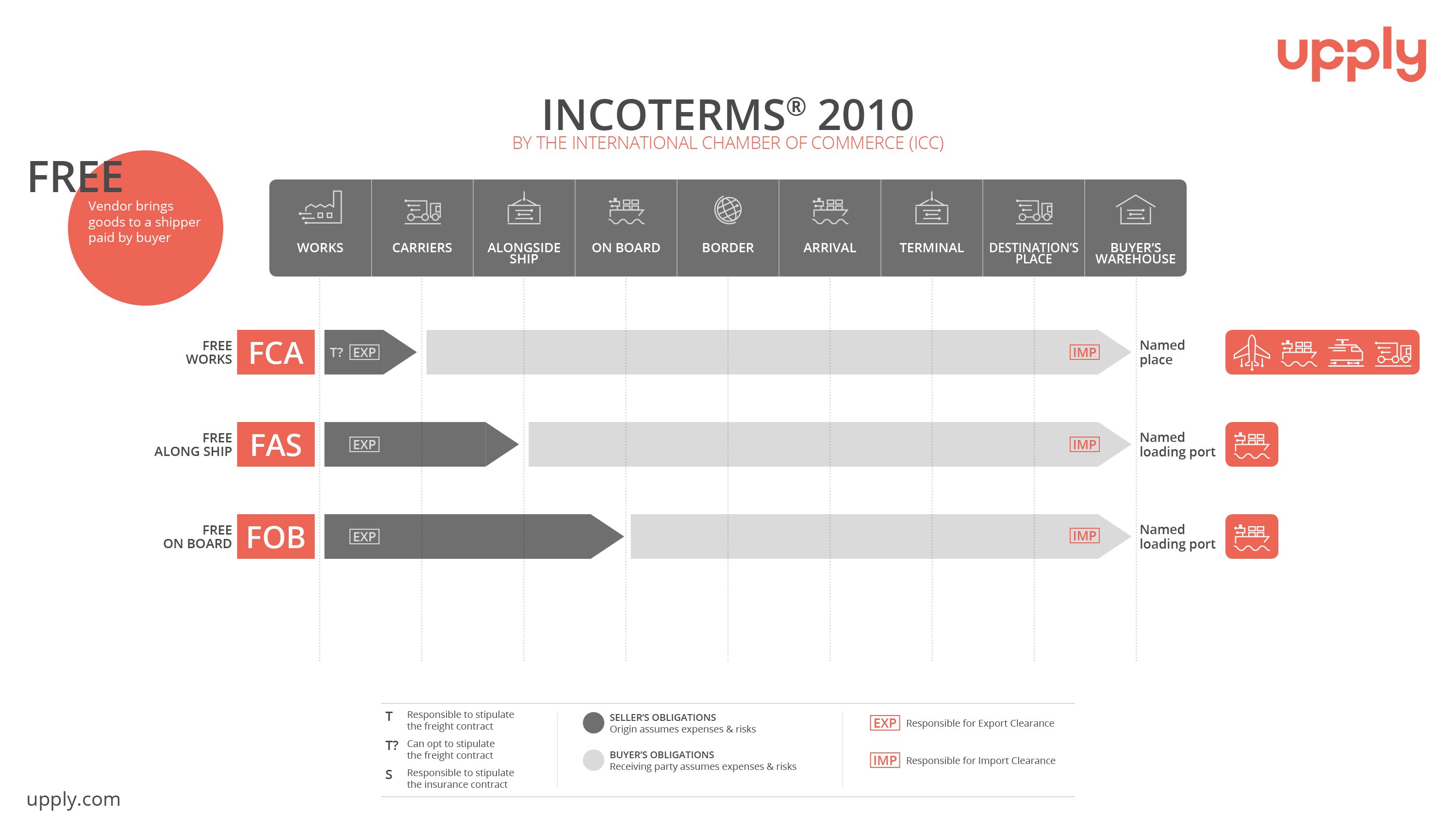 FCA, whether it is used for a service relying mostly on ground, maritime, or air transport, is a multimodal sale on departure Incoterm that offers the parties the highest level of clarity. This is why the ICC gave this Incoterm the center stage, with great success, these past 20 years.
FOB NAMED PORT OF SHIPMENT: it is a long-standing tradition in maritime transport, still very widely used because of the well-established habit, even though the FCA SEA is much better suited to today's commercial practices.
Indeed, the notion of risk and costs at the ship's rail, inherited from the traditional practice of crane loading vessels, is rather far from the current practice of THC Loading FCL. A THCL is, by design, a unit that cannot be divided into different pieces. It is a package that covers the reception of the goods from the moment the truck enters the port terminal until the goods are loaded and secure on the ship before it leaves the loading dock.
Considering that the current European freight export rates tend to be in a "Gate In, Free Out" package form (thereby including the THCL and excluding the THCD), it is important to favor the use of an FCA departure terminal to make the transfer of costs and risks coincide with the shipping service.
FAS, at the dock, alongside the ship, named port of shipment: still in use for loose goods, this Incoterm has lost most of its appeal due to (or thanks to) the overwhelming tendency of shippers to put goods in containers. It is currently being marginalized, and it is likely it won't appear in the next revision.
Key points:
Possible removal of the FAS from the 2020 Incoterms.
Continued promotion of all the different types of FCAs, giving up FOB may be difficult symbolically because of the long-standing habit around this rule, but it is the Incoterm writers' implicit wish because it no longer matches the now popular use of the Liner FCL/FCL.
See you next week for the analysis of the C category!

Photo credit: ID 120824747 © Kamonrutm | Dreamstime.com
Infographie: xi-graphisme